---
Quality Modern Villas on Spain's most famous coast!
Our selection of spectacular villas combine contemporary design with high quality, sustainable and eco-friendly materials. They create a comfortable living environment complete with top-of-the-range appliances, open-plan living spaces, en-suite bathrooms, optional home cinema and gym installations. Set within some of the most sought after picturesque locations along the Costa del Sol, all completed villas boast energy ratings at the upper end of the scale (B and C+) saving you thousands in energy bills each year. Take advantage of pre-completion prices with highly attractive payment plans. This is a unique chance to benefit from a time and cost efficient method that will give you the opportunity to own a stunning, stylish and contemporary villa on the famous Costa del Sol!
Download our latest brochure ...
Instantly download our latest product and project brochure
Download NOW!
---
Contemporary Villas in great locations along the Costa del Sol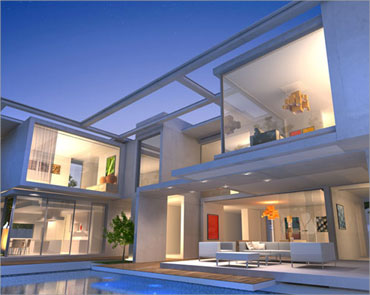 From 958,974€
Modern 3 bedroom 3 bathroom villa featuring contemporary design build with sustainable materials. This detached villa benefits from a fully fitted kitchen with modern appliances, an integrated hot/cold air conditioning system and elegant porcelain tiles throughout the property.The Villa can be built on a suitable plot on the Costa del Sol and has large surrounding private gardens with a swimming pool, covered and uncovered terraces.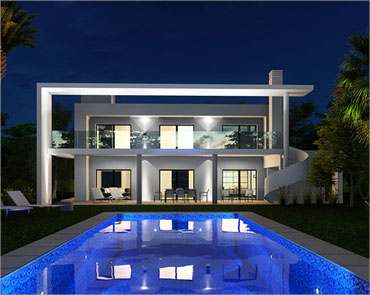 From 927,966€
We are pleased to present this brand new modern 4 bed, 3 bathroom villa. The 275m² property is giving you as the new owner the opportunity to collaborate with our architects to customise the final design. Built to the highest standards and using sustainable, eco-friendly materials, the villa features a fully fitted kitchen, porcelain floor tiling, a private swimming pool. It also benefits from an additional guest toilet and fully installed hot/cold air conditioning systems. The Villa can be built on a suitable plot on the Costa del Sol.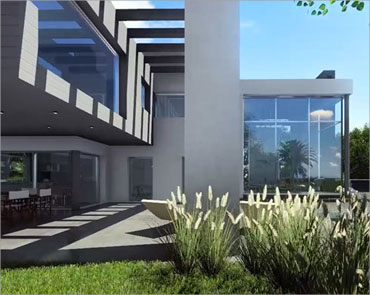 From 826,323€
Stunning 3 bedroom contemporary villa with sea views and an infinity pool. This gorgeous 241m2 property is designed by a well known local Architect with a flair for modern Mediterranean design. Featuring slick open-plan living spaces with sea views from both internal and external areas, the plot is 669m2 in size and benefits from a 140m2 terrace with a covered area and a 61 sqm infinity pool overlooking Fuengirola Bay. The en-suite Master bedroom and two additional bedrooms are located on the first floor and offer peaceful views of the established residential surrounding neighbourhood, as well as the majestic Buddhist Temple in Benalmadena. There is also a deluxe version, which will include a basement, accessible by an elevator, with home cinema, gym and sauna and a two-car garage.
---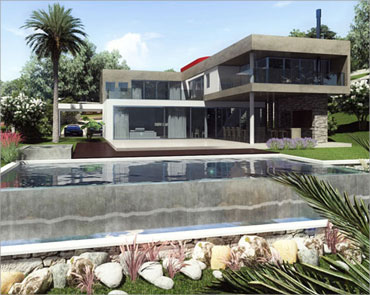 From 838,556€
Design Villa with 3 bedrooms and 2,5 bathrooms. The 221m² property was built to the highest standards, using sustainable, eco-friendly materials and will give you, as the new owner the opportunity to collaborate with our architects on its final design and lay-out. The south facing villa features a fully fitted kitchen, porcelain floor tiling, a private swimming pool and stunning sea views. It also benefits from a fully installed hot/cold air conditioning system. The plot is located in a quiet neighbourhood, a 5 minute drive away from the charming Spanish village, Benalmadena Pueblo, and a 10 minute drive away from the popular coastal town of Benalmadena Costa with its beautiful marina and a variety of local restaurants and bars.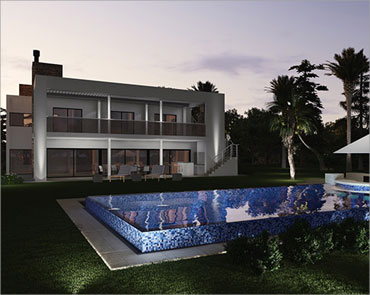 From 931,219€
This is a unique opportunity to invest in a brand new property on the Costa del Sol and have your say in the final design and internal distribution! This sustainable, contemporary villa has 4 bedrooms and can be built on a suitable plot on the Costa del Sol. Featuring a state of the art modern kitchen, a bright and airy open-plan living room with high windows and spacious tiled bathrooms, the property also has a large private infinity swimming pool. The villa design is also available in a Deluxe version, including a basement with playroom.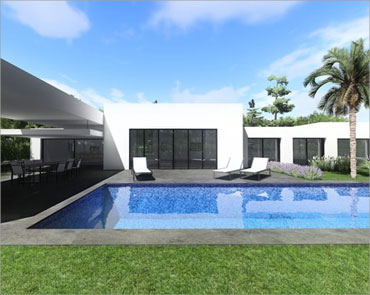 From 784,303€
The brand new contemporary villa with sea views is located in the beautiful area Las Lomas de Mijas, close to a popular golf resort and a number of charming local amenities including supermarkets, bars, restaurants and shops. The villa comprises of 3 bedrooms, 2 bathrooms, a guest toilet, a fully fitted kitchen, fitted wardrobes, and elegant porcelain tile flooring throughout. The property is a total of 276 m² built and features hot/cold air-conditioning and a large infinity swimming pool. Las Lomas de Mijas is a 15 minute drive away from Fuengirola and Benalmadena.
---
Benefits and Frequently Asked Questions
Frequently Asked Questions
The benefits of Domus Designs
---
The Development Team - Proven Professionals with 30 Years Experience in Spain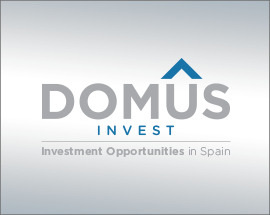 Presented by Domus Invest - Your preferred property consultant sourcing tailor made investment opportunities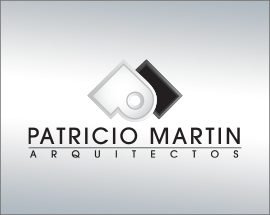 Full architectural and building service provided by Patricio Martin Architects, including initial survey, design concept and project management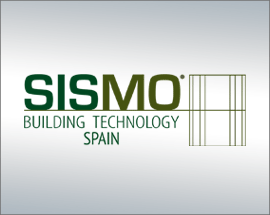 Built by SISMO - Our recommended building system: efficient, eco-friendly, adaptable to your chosen design
---
Southern Spain – The perfect location for the perfect property
The Costa del Sol is world renowned for its relaxed and carefree Mediterranean way of life. Featuring miles of sprawling golden beaches, pristine golf courses, first class restaurants and hotels and over 300 days of sunshine per year, living on the Costa del Sol is the dream for many - and Domus Designs are proud to be making that dream a reality. From the vibrant cosmopolitan coastal towns of Puerto Banús and Marbella, to the tranquil beauty and charm of villages such as Mijas and Benalmadena Pueblo, the Costa del Sol has a vast array of attractions and regions to suit a variety of tastes and needs.

Thousands of people purchase property in the region every year and choose the Costa del Sol as their new permanent home or holiday home because of the uniquely carefree, luxurious and healthy lifestyle that southern Spain offers. You too can escape colder climates and relocate to a laid-back sunny nirvana with a cosmopolitan mix of nationalities, whilst enjoying an affordable and unrivalled European paradise. Your brand new, contemporary Domus Designs home is the perfect base from which to relish all that Costa del Sol has to offer. Come, live, love and enjoy life under the sun.
Benalmadena is one of the most diverse and popular towns on the Costa del Sol. Just 20 minutes away from Marbella or Málaga airport in either direction, Benalmádena is nestled between the sprawling Mediterranean and the mountainous terrain of Spanish countryside. Covering an area of almost 30km2, the coastal area has 30,000 inhabitants and is made up of three main municipals, Benalmadena Costa, situated right on the shores of the Mediterranean, the typical Spanish village of Benalmadena Pueblo and the vibrant Arroyo de la Miel.


Often overshadowed by neighbouring coastal areas with global popularity such as Marbella and Puerto Banús. However, Benalmadena has exploded with activity in recent years, and still bears, in many respects, the characteristics and old-world Spanish charm that many areas along the coast have lost. While part of Benalmádena's appeal is that it offers a quieter refuge from other busier parts of the coast, it is also home to a wealth of unique landmarks, popular attractions for locals and tourists alike - and a whole host of reputable establishments, old and new, that satisfy a variety of lifestyle needs.